The following are the eight tips for buying a ceiling fan
Are you going to change your ceiling fan? Before you buy ceiling fans online, take a look at the following steps you can have the best range of ceiling fans. What things you need to consider purchasing a ceiling fan:
Great energy saving
Ceiling fans are great to improve your room's comfort, and it is the best cost-saving cooling option. In summer, ceiling fans allow to feel the smooth cooling effect without having an air conditioner; therefore, it is energy and money-saving. It can save up to 40% of the air conditioning bill.
In winter, ceiling fans must be revered and used to extract the warm air from the ceiling. Therefore, it keeps the lower part of the room warm and makes it up to seven degrees cooler.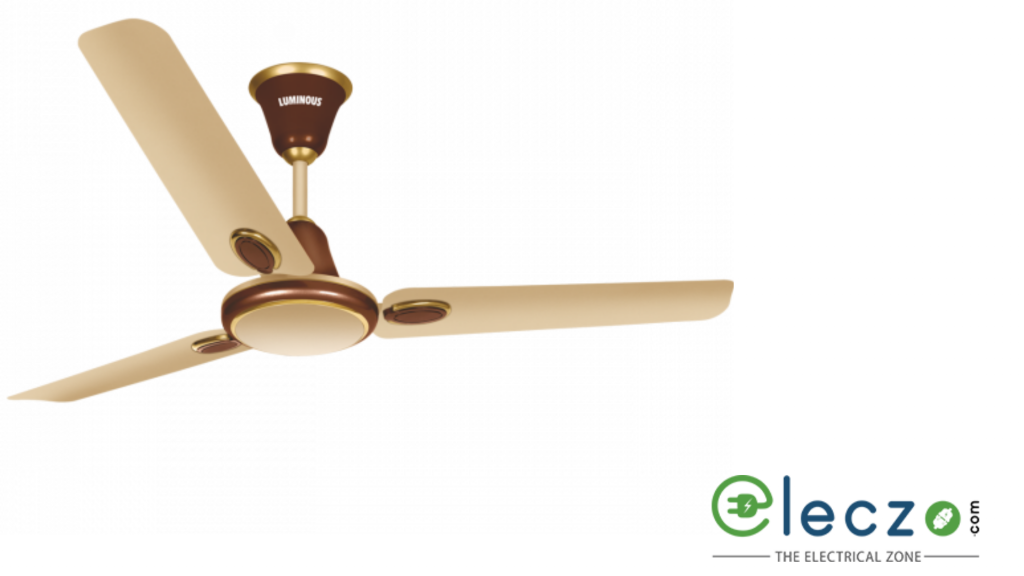 Big fans fit well in larger rooms.
Choose the right fan that fits well in the space of the room. If you have a spacious room, it would be ideal to buy a large fan to scatter the wind all over the room. For a 50 sq ft room, it is perfect to choose a 29' fan. For 75 sq. ft, it is better to choose a 36' blade span. A king-sized room that is over 400 sq. Ft. requires a 54' larger blade span.
You might also need two fans to meet the cooling requirement. For maximum comfort, a fan should be placed exactly at the center of the room. Keep blade tips at least 18 inches gap from the wall. Foe ceiling lower than eight height feet always consider using ceiling mounting kit.
Bathroom and outdoor ceiling fan
If you want to install a ceiling fan in your bathroom, it is better to search for specifically designed and UL-listed damp proof fans. It starts with a 29-inch blade for a small bathroom.
A small room does not need much air movement, and it is limited to a restricted space. They have protected motor covering to maintain the moisture of the engine.
Fan Blade pitch and size
The circulated air within a room is entirely dependent on the fan blades. The price of a fan blae ranges between 12-15 degrees. Fan blade would be weighted and matched to balance the wind of the room.
Fans' motor
Above all, the capacity and speed of the fan are determined by the motor. The motor is responsible for the smooth flowing of the operations. It is responsible for producing the rest of the operations.
A high-quality engine offers better lasting capacity. For a heavy-quality and sealed bearing motor, you can lubricate the machines when required. These motors are run flawlessly and worked very smoothly for an extended period of time.
Choosing a fan that matches the interior design
A fan is not about its performance and function; it has much to do with its stylization. If you're looking forward to buying Crompton fans online, you will have a varied range of designs that complement your room décor.
Choosing warranty period
For a very electronic gadget, you need to precisely follow the warranty terms offered by the company. You don't buy a fan every day; you expect to sustain it for at least ten years. A branded ceiling fan does provide that potential. Go with the brand with either a lifetime warranty or in-home services.
Installation
Basic skills of having electrical knowledge are required to install a fan after you buy a ceiling fan online. A few fans come with a support manual to guide you to install the fan and add a connection to it.
Now it's time to buy
Buy the best ceiling fan online with guidance and stay relaxed for the upcoming years.
Hope the above eight tips for buying a ceiling fan is very useful and informative.
Find the list of Top 10 Low voltage switchgear Products essential for Industries.
To buy the essential electrical products for your residence or commercial use, visit our site Eleczo.com One of the best online electrical store provides all electrical products with a reasonable price. Contact us: support@eleczo.com.