What is Molded Case circuit breaker?
Molded case circuit breaker is an electro mechanical device that is used to provide protection from over current, short circuit and electrical faults.They are applied in switch boards, plug-in units, panel boards and motors. It has been used as an alternative to fuse as it does not require replacement when the short circuit is detected.
An mccb breaker come in the frame sizes ranging from 32 amperes to 3000 amperes. They are UL 489-approved circuit breakers and widely applied in sectors such as military, industrial, commercial and mining.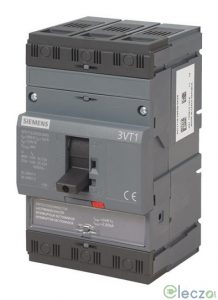 What specifications need to be considered while selecting an molded case circuit breaker?

As molded case circuit breaker vary in sizes with different tripping values, a qualified expert professional is recommendable who has knowledge about the trip setting and breaking capacity of MCCB. The main aspect that needs to be considered before selecting an MCCB includes the following:
Must have adjustable trip value
The current rating and current setting range should be in amperes
The operating characteristics should be either normal or current limiting type
Application of MCCB Circuit Breaker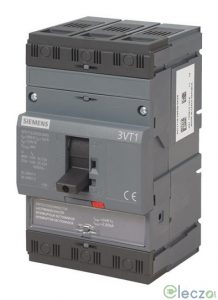 Motor protection
Generator protection
Acceptable both in low power and high power applications.
Used in the main electric feeder protection
Capacitor bank protection
Why is preventative maintenance important in MCCB Electrical ?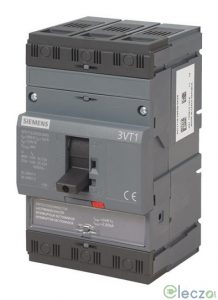 Preventive measures with adequate maintenance and testing is needed in order to increase the service life of Molded case circuit breaker. Environmental factors like change in humidity, high ambient temperatures can degrade the MCCB switch life.
Regular cleaning and visual inspection like noticing cracks or burns can help you detect early signs or defaults in the machine and can guarantee long life of these circuit breakers. According to National Fire Protection Association (NFPA) standards if MCCB electrical is not been operated or opened for a duration of at least six months then should be removed and replaced.
Therefore in case of short circuit or overloading of current, testing these switch breakers can guarantee and help in providing adequate protection as well as personal safety.
Types of MCCB
Advantages
Flexibility in operation.
These low voltage MCCB are available in draw out mount design
Mainly suitable for feeder circuit breaker protection
The panel space is saved due to its small size
Electrical MCCB is an inexpensive device
Inbuilt for ground fault protection
Molded-case circuit breaker has adjustable thermal and magnetic trip units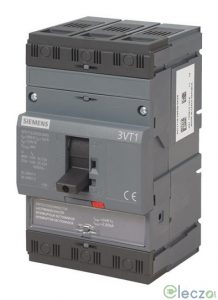 To summarize molded-case circuit breakers offers protection for those applications which have high current rating and with adjustable trip settings.
Therefore if you are not aware regarding the best source to find these switch gears, Then Eleczo.com we will help you out, you can get the best industrial molded case circuit breakers from top electrical manufacturers likes Siemens, Havells, Schneider electric and the list goes on .
We assure 100% product quality, with best discounts at affordable prices, so check out our exciting product range and shop now with Eleczo.